Travel Laundry Bag Collection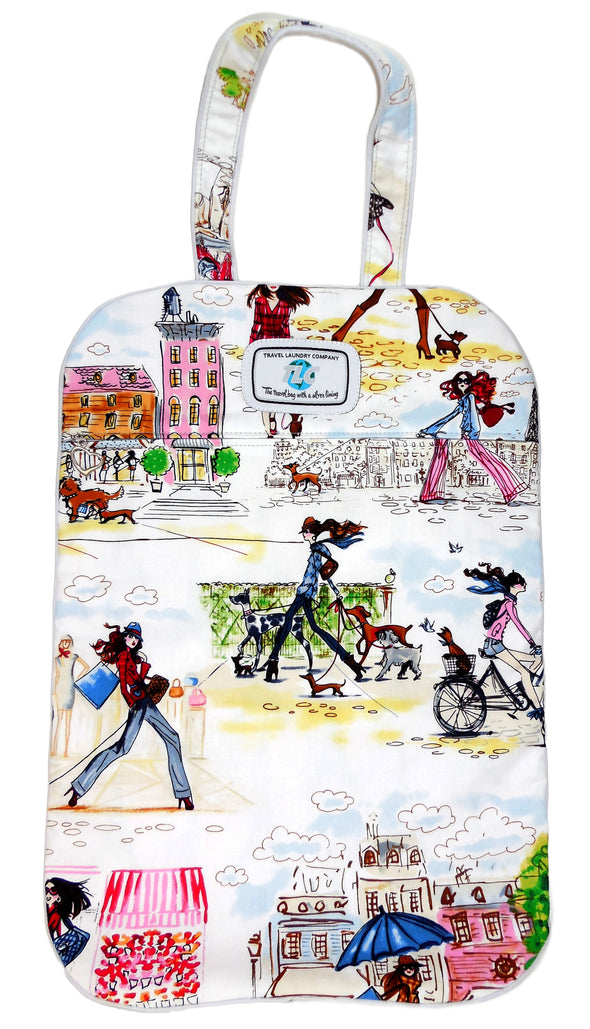 Our Travel Laundry Bags are designed to contain dirty laundry while you are away from home. Tucked in a suitcase, your other clothing and items will stay nice and clean. TLC - Travel Laundry Bags are available in 3 variations; Ultra Lightweight, Lightweight, and Slicker.
 Weighing in at 4-5 ounces, the Ultra Lightweight Laundry Bag is the essential choice for those that travel light. ULW Bags pair high-quality cotton fabric with a super lightweight (and super-strong) lining. These quick-drying fabrics keep moisture and odors from sweaty clothes trapped inside while adding minimal weight to your suitcase. 
The perfect blend of style and function, our Lightweight Travel Bags are lined with Microfiber Nylon or Textured Nylon for a luxuriously soft yet sturdy laundry bag for your delicates and your "dirties". From superhero to super chic, you're sure to find a print that's uniquely you. 
Active lifestyle? 
Slicker Bags
 combine our beautiful cotton prints with high-quality laminated cotton which keeps moisture, dirt and odors locked inside. Ideal for sweaty workout gear, damp bathing suits and towels, sports uniforms and everyday "dirties". 
Our Signature Slicker Fabric is BPA Free, Phthalate Free and Lead Free.
Sorry, there are no products in this collection